Online Auction For The Philippines
In a recent blog post, I gave
seven ways to be a philanthropist
. Number seven was to
give through a blog fundraiser
. Here's your chance!
There was the
Bake Sale For Japan
and the
Bake Sale For Haiti
. Now, there is a
Online Auction For The Philippines
! If you're the
highest bidder
for the item(s), then you get it.
Plus all
money raised from the auction
will be donated to the
American Red Cross Typhoon Appeal Fund
or the
World Food Programme
. It's the choice of the auction winner where to donate.
For my part,
I will bake
your choice of either gingerbread or scones
. These sweets will be auctioned off to the highest bidder.
I'll customize the scones to your likes
as much as possible. If you don't like chocolate, nuts, etc., I'll do my best to accommodate your ingredient requests.
Scones
are one of my favorite things to bake and I have
taught classes on how to bake them
as well.
My gingerbread is a longtime family favorite for the holidays.
I can't show up for Thanksgiving or Christmas dinner without it! I'm sure your family and friends would
enjoy the gingerbread too
!
If the timing works out, there's a chance you could have this gingerbread (or the scones) in time for Thanksgiving!
The
scones might be nice for breakfast the day after Thanksgiving
with a nice cup of coffee or tea.
Feel free to bid extra for express shipping and I will make sure that it gets to you in time. Please note that any extra amounts bid still all go to the charity that you choose. I will pay for the express shipping myself.
The auction is LIVE now and ready for your bids! Bids can be made for 24 hours, through 9pm EST November 22nd.
Even if you don't
bid for my items
, there are
plenty of items to choose from: baked goods, books, gift certificates and more
. Thank you in advance for
your bids
! But I do hope that
you will bid for mine
. : )
*Updated 12/22/2013*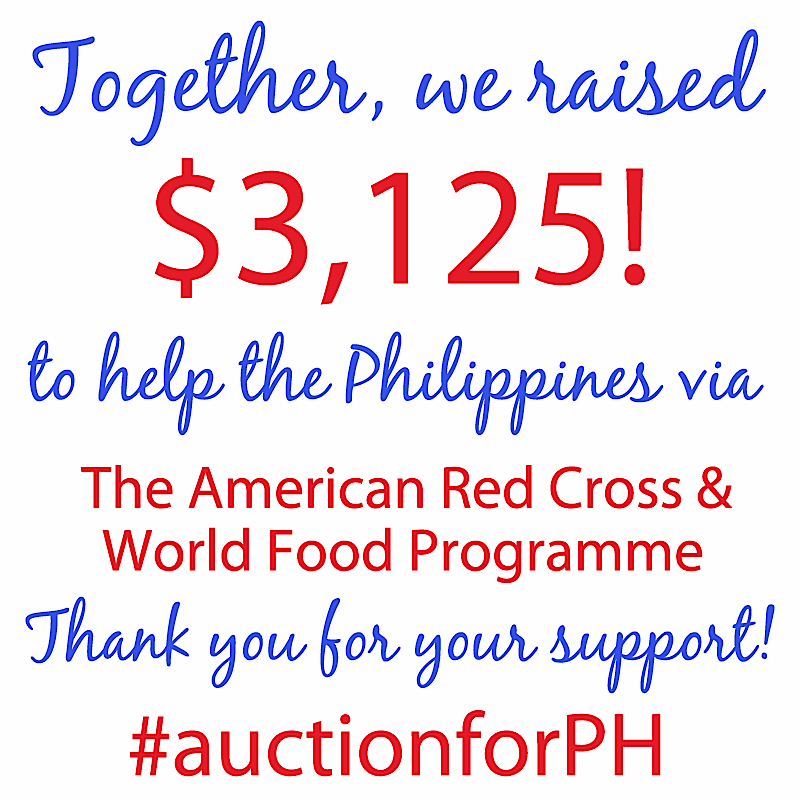 Anali's First Amendment © 2006-2013. All rights reserved.
This Post's Link
Subscribe
to blog posts.
Follow me
on Twitter.
Join me
on Facebook.
Shopping on Amazon
today? If so, please consider starting
here
and help support this blog.